Göksel Kapı
Welcome…
I am the Celestial Gate to this journey. My name is "Göksel Kapı". I am endlessly open to everyone and everything. Please feel free to get in and out whenever You wish. There are neither rules/conditions, nor limits to try. Provided that, You may hear the Snail's low voice at the gate which informs You on "how to start". Shehe says "Would it be possible to leave all your loads (judgements, prejudices, labelings, issues, painful memories, egos etc…) at the Kapı? The more you get together with You, the less you will see within your journey. May I suggest being naked as You were newly born? Briefly, please try to be as ' Ashes to ashes, dust to dust'. Do not worry about your loads at all. Nobody will realize/see them and they will be kept as the same as you left until you return, unless you wish to take them back! Have a pleasant Journey!"
İç Ses
I am Your guide/escort during your journey. My name is "İç Ses". You can speak to me in your mind, your heart or soul and whenever you wish I will be at Your disposal. I can easily discern when You would like to be alone, and I will kindly leave you to yourself until You call me back. Please do not ask me "Where did I come from? How and Why? for which I do not have the answers." The fact is that I am here and very pleased to be together with You. If you wonder about other travelers; I can say that there are equal number of guides as of travelers. I have said so but I am not sure everyone has it. Shall You already have figured out that I am your inner voice? Please speak to me…
Now it is time for me to introduce "Story Teller". Shehe is a joyful "Phersu" (An Etruscan word used for Persona) and I hope You will like herhim.
Masalcı
Hello…
I am the story teller. My name is "Masalcı". The kids had been enjoying hearing my stories from their parents before going to sleep, in old days. Perhaps they still do, but I am not sure that my voice is heard these days as it was before. During the night I take tours at homes and I have invitations less and less. I may be wrong. Never mind…
Once upon a time there was a verse called Orukk. Do You know what Oruk is? Oruk is a famous and very delicious dish in Hatay (Antioch). It requires time, lots of efforts and experience to prepare. But the meaning of Oruk is not stemming from the name of the dish. It means expedient. (Yol, çare, imkan) (https://sozce.com/nedir/243860-oruk) Do you mind if we go higher up to see the Orukkverse as a whole? It will be pleasure for me to take you up if you wish.
Orukkverse
Please do not think that the story will start with a cast of Orukk… (It is a side info)
A boy was sleeping at a village house in one of the beds laid down on the ground with the other family members in the same room. He was in a dream with a deep sleep. Everything was very clear. Everywhere was covered with snow. Three naked babies crawling on the snow. Three women (upper half naked, naked feet) were following them in line with the babies speed. It was not easy to figure out the mood of the ladies, but they were serious, perhaps it was better to define them as responsible. It is not known the reason or purpose of their walk and why they are naked. Then everywhere became green. The women and babies have gone. He started flying over the trees. Sometimes he walks on the grass taller than he is. Sometimes look at the scene from distance. He has never seen such a vivid green before. The morning was coming when he was awake. He picked up his dress in silence and went out of the house. He went up the hall and dressed. He opened up the double-leaf outside door and headed to the vineyard across the house. It was autumn. The grapes were shining with the lights of a morning sun. He picked up a grape vine and lied down under it. Without using his hands he could reach the grapes. He reached out one of them and started eating by using his mouth only. They were chilly and sweet. He had not known this at that time as He was in the lap of the nature…
Doğa
I am the Nature. My name is "Doğa". I wish I could have depicted a good or affirmative picture for you. Can we chat a little bit please? It looks like, some of my actions and activities had made you scared to death, or had given some disturbances to you at the beginning. Thunderstorms, thunderbolts, lightnings, coldness, darkness whatever they had been.. You had a distinctive difference from the others. Let us call this as "mind" which had given you the opportunity of having consciousness. Your discoveries and inventions/innovations not only had made your life easier but also had given direct or indirect power to You. At the beginning it had worked well enough for your adaptation and hence your survival. By the time went by, your understanding shifted from adaptation to challenging and then from challenging to destruction of me. Let me tell you a couple things. First of all, I had not made all of these on purpose to bother you. I do work on the basis of codes and codes of these codes as well. My order had been arranged or came into existence, perhaps not perfect but certainly ideal. By seperating yourself from me, you might think that you are powerfull, independent and even free; besides you might have materialised your own or your society's interests. Can't you see that your false perceptions (I can not name this consciousness) not only had spoiled the overall harmony but also had alienated you from yourself which should be very painful for all. This is none of my business though, are you aware of what you are doing? (By the way I am really sorry that I bring these in general. I know that there are so many people to recover something for the future to the extent possible with a lot of sacrifices and I am whole hartedly grateful to them. I am trying to warn the ones acting irresponsible or with a lack of awareness in general about me.) Do you really think about the future? Do you really differentiate your real needs and artificially created ones for marketing -desires-? When and how will you be satisfied? Why don't you care about each other? (Which means that to care of yourself) What makes you to chase your greeds so passionate? Don't you know that you will come back to me as you were born -naked-? You are not allowed to take anything together with you. Last but not least, all of these are in your area and I will continue to work in accordance with my codes without having concerns for my future. Sincerely, I do not think about you much too, but I suggest you to think about me once more, for your own sake and to pull yourself together…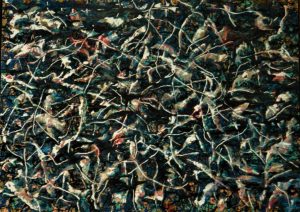 Gizem
I am here to discuss with you "the mistery of unknown" which may lead us to "epistemology" in a very broad terms. Please click the picture above to see more.
Masalcı speaks: Now we are coming to the reality/truth and the right. …will continue